CAGE Code: 3PHY4
Snorkels
For questions about any of these snorkels, please contact us.
Aqua Lung is the name that first introduced the world to Scuba diving more than 60 years ago when Jacques-Yves Cousteau and Emille Gagnan developed the first "Aqua-Lung." The excitement and adventurous spirit of that first dive continues today and is reflected in Aqua Lung's dedication to quality and innovation.
Aqua Lung Nautilus Snorkels
Aqua Lung Military Snorkels
---

Atomic Aquatics founders Dean Garraffa and Doug Toth had already forged a reputation as discerning, demanding designers of innovative diving equipment since 1976. After generating numerous groundbreaking patents for a major manufacturer, they established Atomic Aquatics in 1995 and embarked on a mission to create diving equipment of the highest caliber.
---

Over 1,000 products designed, and more than 100 registered patents. Mares' research has completely overhauled the look and functionality of many products. Ever since 1950, when Mares was founded by Italian freediving champion Ludovico Mares, the company has been at the forefront of diving technology. His considerable experience as a diver during World War II and his innate manual skill transformed his passion for diving into a leading business that has opened the undersea world to millions of enthusiasts around the globe.
---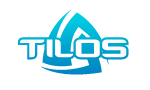 Tilos is powered by LIFE. Everything that we do is focused with our customers in mind, because we realize it is the thrill and excitement that makes the meaning of life something special. This is why "Live Hard. Dive Hard." has been our motto since 1991.
---
Related Items
---
While these are excellent reference materials, in no way should this information be considered a replacement for proper training and/or experience for the specific type of diving or snorkeling activity in which you plan to participate.