CAGE Code: 3PHY4
Freediving Equipment
---
Looking for a trip to use your Snorkeling and Freediving skills? Join Scuba Center Freediving Instructor Mike Kelly for an amazing experience.: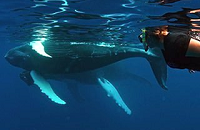 Silver Banks (Dominican Republic Humpback Whale Snorkel Adventure): Feb 26-Mar 5, 2022*

The beautiful TURKS & CAICOS AGGRESSOR II offers an exciting itinerary to the Dominican Republic to snorkel with Humpback Whales at the Silver Bank. This area, twenty square miles in size, is located north of the Dominican Republic and approximately the same distance from the Turks & Caicos Islands. This sanctuary is one of only three places in the world where humans can swim and snorkel among the whales.
*These are the dates we are on board the Turks & Caicos Aggressor II. A 3-4 night extension will be arranged at a resort in Puerto Plata at a later date.
---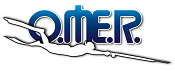 The history of Omersub began in the late 1970s, in Northern Italy. In 2009, Omersub re-launched the Sporasub brand and has successfully positioned this well-known brand at the high end of the market segment. In 2013, Omersub joined Aqua Lung, the pioneering worldwide leader in scuba diving equipment. Today, Omersub is recognized as the worldwide leader in the manufacturing and distribution of innovative, quality spearfishing and free diving equipment and distributed in over 70 countries. Through passion, innovation, and unwavering commitment to excellence, Omersub and Sporasub are the most trusted brands by spearfishing and free diving enthusiasts.
Scuba Center is an authorized OMER Dealer.
This is your assurance that your equipment will come with the full manufacturer's warranty.
For questions about any of these options, please contact us.
---
---
---
---
---
Freediving Accessories
---
---
---
Related Items
While these are excellent reference materials, in no way should this information be considered a replacement for proper training for the specific type of diving in which you plan to participate.