Masks for Snorkeling and Scuba Diving
Scuba Center is proud to have the largest selection of masks for snorkeling and scuba diving in Minnesota. We pride ourselves in taking the time to find a comfortable mask that gives you a great seal. Along with a great selection, we also have many items that will complement your mask. A few examples include spare mask straps, Strap Wrappers, mask defog, and optical lenses. Stop by either Scuba Center location to find the perfect mask for you.
Masks 101
There are a few basic things to remember when selecting and preparing masks for your snorkeling or diving adventures. Always remember that your mask is your window to the underwater world. If the mask is uncomfortable or leaks constantly, an otherwise wonderful experience can be ruined. Look first for fit and comfort, then consider style and color. How do you know what to look for when fitting a mask? Ask one of our highly trained staff, we would be happy to help.
"There is no one best mask." No matter what may be the favorite flavor of the month in a magazine or even the mask that your friend loves, if it doesn't fit you it isn't the best. This would seem pretty straight forward, but you can't purchase a mask based only on these recommendations. The only way to select a mask is to try it on.

"The most expensive mask isn't necessarily the best mask." This may sound surprising, but think about it for a moment. If a $40.00 mask fits, and a $90.00 model leaks, which is best for you? Having said that, don't let an attempt to save $5.00 ruin your trip. If the mask doesn't fit, how much have you really saved?

"A single lens is not always better than a double lens (or vice versa)." Single or double lens does not always mean the best field of view. To determine what you are comfortable with, you need to try on several different models.

"Don't over tighten the straps" There is often a tendency to over tighten a mask strap. Sometimes this comes from a desire to keep the mask from being bumped off. Other times it is an attempt to make a poorly fitting mask seal better. If you need to pull the strap extremely tight, this is probably not the right mask for you. Having the strap too tight is also a fast way to start breaking straps and mask parts.

"Clean the lenses before use*" Most lenses need to be cleaned to remove silicone preservatives and materials that may be left from the manufacturing process. If this is not done, the defog product of your choice (FogKicker, Frog Spit, Sea Gold, etc) simply can't do the job. Put a little white (non-gel) toothpaste on the lenses and rub it around well with your fingers. Then, rinse the lenses with fresh water and gently dry the mask with a towel or let it air dry before putting it in the mask box and packing it in your bag.

"Always store your mask in a mask box" Using a mask box goes a long way toward protecting your investment from scratches and breakage.
*There are a few exceptions (such as most masks with colored lenses) that should not be cleaned with the "toothpaste trick". These masks will usually come with special instructions or cleaning materials.
---
Click on a logo to view masks by brand
---

Apeks Marine Equipment Ltd began manufacturing over 40 years ago with one goal - to make the best diving equipment in the world. Their strengths in design, development and engineering craftsmanship produce equipment of such a high standard that they are now the benchmark standards other manufacturers strive for.
---

In addition to traditional diving equipment, Aqua Lung has a full line of equipment for the surface, tactical, water rescue, and SAR swimmer. Aqua Lung performs product research and development, test and evaluation, manufacturing, assembly, packaging, distribution and management for specialized military and professional products.
---

Deep See was established in 1981 and began building its reputation among diver's through the design and manufacture of diving boots and gloves. Deep See is now the number one distributor of boots and gloves for divers in the U.S. and Deep See's product line has grown to include a wide range of innovative products encompassing the best designs in knives, gear bags, accessories,...
---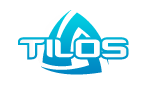 Tilos is a professional diving gear company with an extensive line of stylish innovative products at exceptional value. They realize it is the thrill and excitement that makes the meaning of life something special. This is why
"Live Hard. Dive Hard."
has been their motto since 1991.
---

At XDEEP they are passionate about doing things better, improving and refining their products. Their ethos at XDEEP has been to take the traditional and improve it beyond expectations. Here is the result: a refined and redefined frameless mask. The best materials, beautifully engineered and designed; performance and cool have never looked so good.
---
Optical Lens Options
---

Option #1 - Custom ground lenses
We proudly work with Scuba Optics, one of the most respected names in underwater optics. There are many options for divers and snorkelers who need a little help seeing the marine life. Please bring a current copy of your eye glass prescription and your mask when ordering lenses. Allow 2½ to 3 weeks processing time for your order. Seven day "Redline Service" is available for an additional $30.00.
Custom Bonded lenses - These lenses are custom made to your eye glass prescription and then permanently bonded in place. Bring in your existing mask or let us help you select a new model.

Bonded Prescription lenses - $160.00
Bonded Bifocal lenses - $225.00

Replacement optical lenses - Optics are custom ground to your prescription which then replace your existing lenses. This is an option for two lens masks.

Replacement Prescription lenses - $185.00*
*(Single vision only. Replacement Bifocal no longer available)

Additional charges for: Diopters stronger than -8, standard highlight glass, and bifocal highlight glass.
---

Option #2 - Diopter Lenses
Several manufacturers produce ground replacement diopter lenses for some of their mask models. Diopters generally range from -1.5 to -6.5 in half diopter increments (or even -8 in some models).
---
Related Items
---
While these are excellent reference materials, in no way should this information be considered a replacement for proper training and/or experience for the specific type of diving or snorkeling activity in which you plan to participate.