Scuba Center Eagan


1571 Century Point




Eagan, Minnesota 55121




(651) 681-8434

Scuba Center Minneapolis


5015 Penn Ave South




Minneapolis, Minnesota 55419




(612) 925-4818

---

As many frequent visitors to scubacenter.com know, we continually update our site to better serve you. Many of these changes begin with questions or suggestions from our customers.

Check back often to see what has changed.

What's New

---


---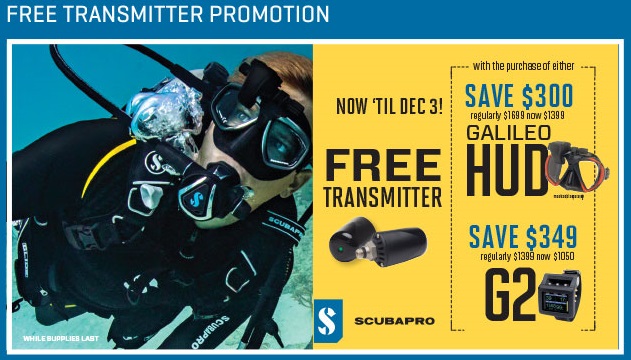 SCUBAPRO "FREE TRANSMITTER" PROMOTION DETAILS:
Purchase either an air-integrated Galileo HUD (regularly $1699, now $1399) - save $300, or an air-integrated G2 wrist (regularly $1399, now $1050) - save $349, and receive a free transmitter.
Available at both Scuba Center locations through Dec 3, 2019 or while supplies last.
The SCUBAPRO G2 promo has been extended from Dec 3 to the end of the February!
---
Class dates | updated Feb 2, 2020
Dive Travel | updated Feb 5, 2020
Saba: Mar 13-21, 2020
Red Sea: June 4-20, 2020
Pacific Northwest: Sep 4-13, 2020
Little Cayman: Mar 6-13, 2021
Online Dive Store | updated Feb 4, 2020
Water Rescue Equipment | updated Jan 27, 2020