Scuba Center Eagan


1571 Century Point




Eagan, Minnesota 55121




(651) 681-8434

Scuba Center Minneapolis


5015 Penn Ave South




Minneapolis, Minnesota 55419




(612) 925-4818

---

---
At Scuba Center we've been teaching scuba diving classes since 1973.
We were Minnesota's first PADI 5 Star Training Facility and have grown to become Minnesota's largest Scuba School.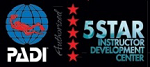 We feature certification from PADI, the worlds largest diver training organization. PADI Instructors, Assistant Instructors and Divemasters teach and offer diving services in more than 180 countries. This means wherever your dive travels take you, you can be confident the local diving community will recognize your PADI certification. Scuba Center offers both traditional courses and PADI eLearning.
---
** COVID-19 News -- Updated June 1, 2021 **
The Minnesota Department of Health and the CDC strongly recommend that anyone who is not fully vaccinated continue to wear face coverings indoors in businesses, public settings, and when around people from other households, as well as outdoors when social distancing cannot be maintained.
At Scuba Center, we care deeply about the customers we serve.
Thank you for all of the expressions of support we've received. It is the thing that keeps a small business going.
---
COVID-19 Warning: An inherent risk of exposure to COVID-19 exists in any public place where people are present. COVID-19 is an extremely contagious disease that can lead to severe illness and death. By visiting Scuba Center (shopping, attending classes, etc), you voluntarily assume all risks related to exposure to COVID-19.
---
Beginning Scuba Lessons

Part 1 - Classroom and Pool Training:

The purpose of the classroom and pool training is to provide students with the fundamental knowledge and skills they need to enjoy and safely complete the open water training.

PADI Advanced Open Water

The PADI Advanced Open Water Diver course is designed to give you the confidence, skills and experience to take your diving to new levels of excitement and enjoyment. This class is perfect for the newly certified diver or the more experienced diver with numerous dives under their belt.

PADI Open Water Certification Dives

Part 2 - Open Water Certification dives: From May through October, Scuba Center offers PADI Open Water training dives at Square Lake near Stillwater, MN. Open water certification dives may also be completed as a referral with any PADI training facility or PADI instructor. Your will complete four dives over a two day period.

PADI Rescue Diver

The PADI Rescue Diver course builds on the skills you learned in the Advanced Open Water course. Becoming a PADI Rescue Diver takes your focus beyond yourself and your buddy. You will learn to recognize and prevent potential diving accidents and how to handle them if they do occur.

---

Introductory Experiences

PADI Discover Scuba

Have you ever wondered what it's like to breathe underwater. If you want to find out, but aren't quite ready to take the plunge into a certification course, Discover Scuba Diving will let you try scuba to see if you like it. Breathe underwater in a fun, convenient session conducted in the in-store heated pool at our location in Eagan, Minnesota.

---

Master Scuba Diver

Master Scuba Diver is PADI's highest recreational diving certification. Prestige isn't easy to earn, but it is certainly well worth it. As a Master Scuba Diver, you'll have a whole new level of training and experience. For this level of achievement you must have 50 logged dives and hold PADI Rescue Diver certification along with five PADI Specialties.

---

Diamond Reef Buoyancy Training

The Diamond Reef is a buoyancy training program that utilizes a modular, artificial reef that gives you a way to measure your buoyancy proficiency. Certified divers will learn to be more aware of proper ascent rates, horizontal hovering, breathing and subtle body movement techniques to control, and be shown what their swimming cross section really is.

PADI ReActivate

Haven't been diving lately and want a quick scuba refresher? The PADI ReActivate program is the perfect way to update your dive knowledge and review basic scuba skills. The program has two components: 1) a knowledge review that includes interacting with ReActivate eLearning and 2) a dive skills refresher you complete with a PADI Professional.

---

Emergency First Response (EFR)

CPR and First Aid
This course is designed for anyone who wants to learn or update CPR and First Aid skills. During the Emergency First Response program you will also receive training for Automated External Defibrillators (AED). While this course is not diving specific, it meets PADI requirements for the PADI Rescue Diver and Divemaster certifications.

PADI Emergency Oxygen Provider

Knowing how and when to use emergency oxygen is a great skill to have and means you're ready to help others should the need arise. Becoming a PADI Emergency Oxygen Provider lets you breathe easy knowing that you can recognize scuba diving illnesses treatable with emergency oxygen, and are prepared to offer aid.

---

---

Looking to push your diving education even farther? Check out: