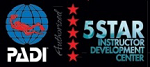 Special Events


Group Dive Trips


Red Sea: June 4-20, 2020
Pacific Northwest: Sep 4-13, 2020
CoCo View (Roatan): Jan 23-30, 2021
Provo (Turks & Caicos): Feb 20-27, 2021
Little Cayman: Mar 6-13, 2021
Fiji: Oct 31-Nov 12, 2021

Diving & Surface Rescue
Equipment & Information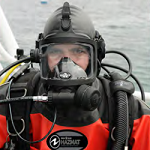 Shop Online

---

** Our online store is still open 24/7 **
Pick up your spirits during these trying times with a shiny new piece of scuba or snorkeling gear. Then when this is over, you'll be ready to go
Undecided? Pick up a Scuba Center Gift Card for you or a friend.
** PADI eLearning SALE - Save 25% **
Now, for a limited time all PADI eLearning classes are on sale for 25% off the regular price. So, if you finally want to get that Nitrox Certification for yourself, or you want to start your family on the path to Scuba Certification, make that time at home a little more interesting and sign up now.
We've had a number of parents add this to their students at home curriculum.
Check out the specials
Thank You!
Thanks for all of the expressions of support we've received. It is the thing that keeps a small business going.

---

At Scuba Center we've been teaching scuba diving classes since 1973. We were Minnesota's first PADI 5 Star Training Facility and have grown to become Minnesota's largest scuba diving school. Scuba Center offers a complete range of PADI scuba diving training classes from

Beginning (Open Water Diver)

to

Advanced Open Water,

Rescue Diver,

Specialty Diving courses,

Emergency First Response (EFR,

Nitrox, Divemaster, and the

PADI Instructor Development Course (IDC). To keep your scuba diving skills sharp we offer Scuba Review and Diamond Reef Buoyancy classes for certified divers.

---

Scuba Center is an authorized dealer for most of the major brands of scuba diving and snorkeling equipment. When you purchase your equipment from Scuba Center, you will be receiving the Full Manufacturers Warranty... No games, No gimmicks.

Our staff of certified diving professionals are here to assist you. We dive what we sell and share your passion for scuba diving and snorkeling. Scuba Center has a huge selection of quality scuba diving and snorkeling equipment, wetsuits, drysuits, and accessories. We feature great equipment from the best manufacturers, at great prices.

---

** COVID-19 -- Store Hours -- Updated March 25, 2020. **

In response to Emergency Executive Order 20-04 as updated with Order 20-18 by Minnesota Governor Tim Walz on March 25, 2020:
This order reads in part: "Beginning no later than March 17, 2020 at 5:00 pm, and continuing until May 1, 2020 at 5:00 pm, the following places of public accommodation are closed to ingress, egress, use, and occupancy by members of the public:"
We are required to temporarily cease normal operations, store hours, classes, etc.
During this government required shutdown we are unable to open our stores.
** If you would like to contact us, please email either location. Contact emails can be found below. We will respond as quickly as possible.

At Scuba Center, we care deeply about the customers we serve. We believe that by working together we can all make a difference as the COVID-19 situation continues to rapidly evolve. Please monitor our web site and Facebook page for updates. Thank you for your continued support.
Eagan


Our Eagan Scuba Center, located just minutes from the Mall of America, features a 12 ft deep in store pool heated to a tropical 88 degrees, two classrooms, a full line of scuba & snorkeling equipment, Technical Diving gear, Nitrox fills, and our Public Safety Department.
1571 Century Point
Eagan, MN 55121
(651) 681-8434
email
Directions
Store Hours
(Central Time)
Mon-Fri: Closed
Sat: Closed
Sun: Closed

Minneapolis


Our original Scuba Center in south Minneapolis, open since 1973, offers a complete selection of scuba diving equipment, snorkeling equipment, and lessons. Conveniently located just two blocks south of Lake Harriet.
5015 Penn Avenue S
Minneapolis, MN 55419
(612) 925-4818
email
Directions
Store Hours
(Central Time)
Mon-Fri: Closed
Sat: Closed
Sun: Closed